Up - Axedale Racecourse to Ingham Gallery
I only had one opportunity of photographing these images. They are not all facing the same direction but most are taken with the camera facing towards Melbourne. Some of what you see will no longer exist.
Between Axedale Racecourse Platform and the Campaspe River: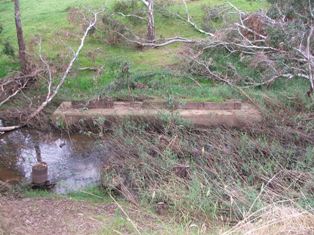 Part of original bridge footings and piers in the Campaspe River - 2012.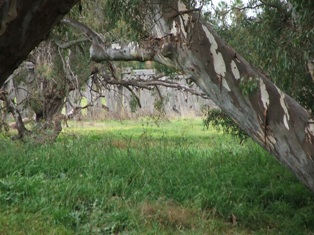 Original trestles on east side of Campaspe River, taken a little further upstream - 2012.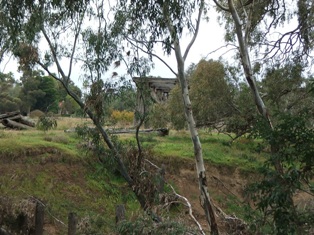 Campaspe River bridge remains and trestles on the East bank - 2012.
Between Campaspe River and Ingham: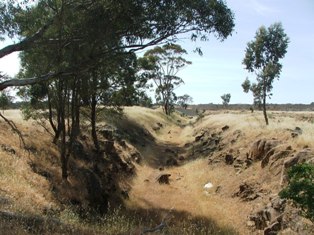 Continuing towards the quarry entrance.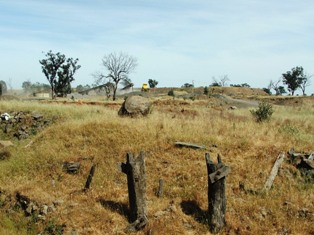 The remains of a rail bridge over a washaway, looking straight ahead towards Axedale. Visible from Quarry Road - if you know where to look.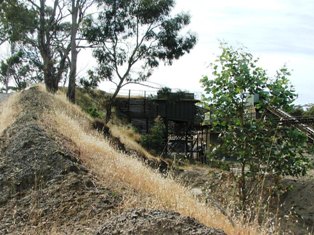 Old crusher plant. Now used as a washing plant. The only surviving evidence of Deane's Siding location.