Down - Heathcote to Derrinal Gallery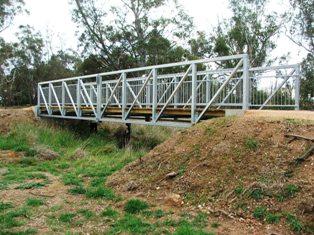 Another view of the Wallace's Gully Bridge, originally 5 x 7', at the start of a right curve to cross the main (McIvor) Road.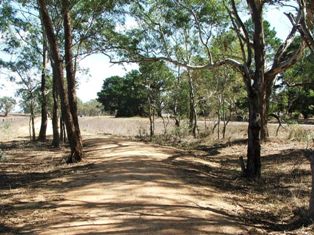 Unlike the Trail, the line continued on a slight righthand curve across McIvor Road, to enter Derrinal Station Ground.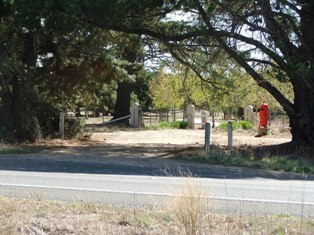 Entrance to Kilmuir Estate, spelled Kilmure on the contract plan, North side of the highway, near the original crossing.